DB SUITE
A Data Visualization & Monitoring Software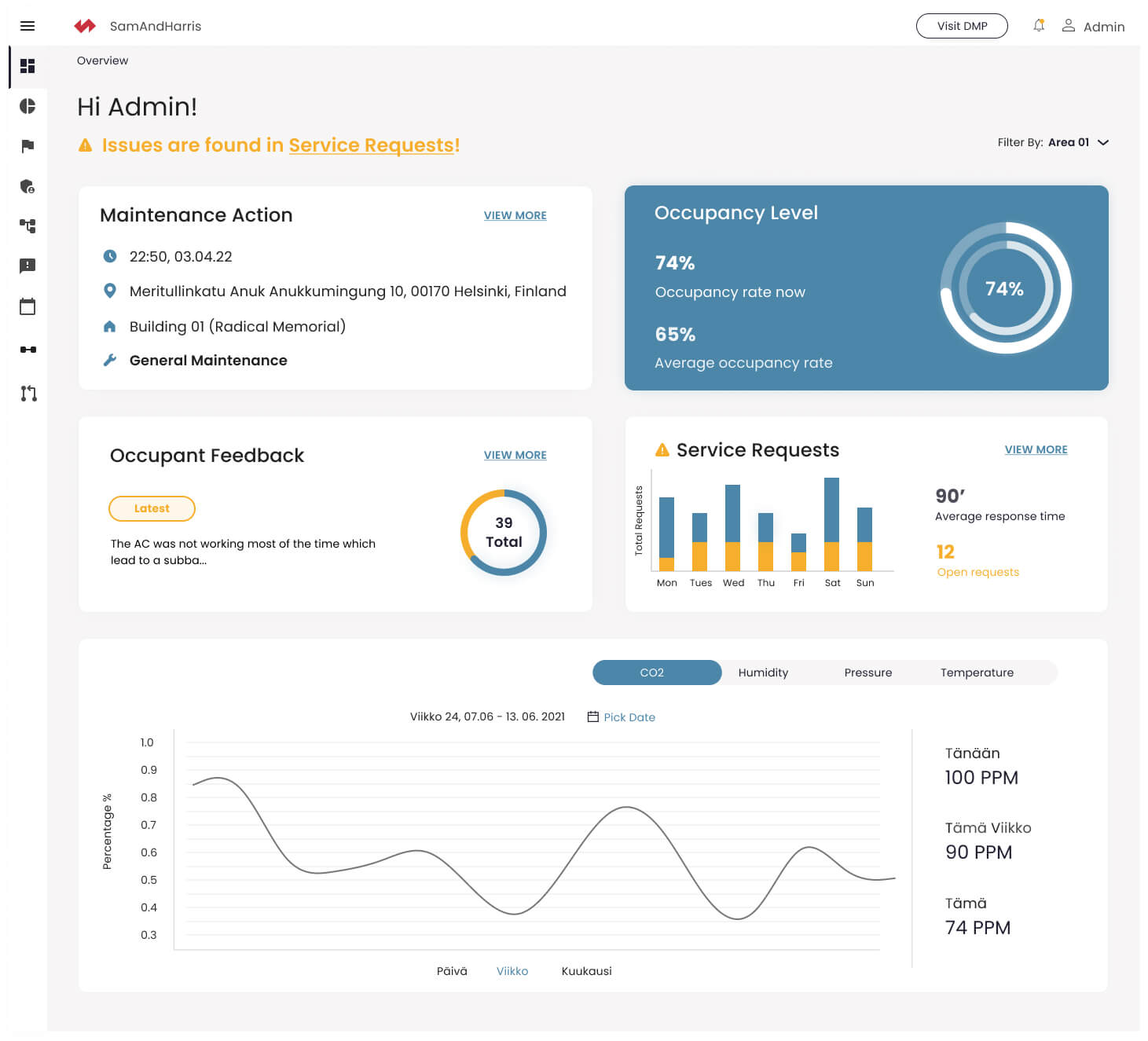 Background
The DB Suite is a dashboard software that helps managers keep an eye on and manage their building assets in an efficient manner. It is an extension of the TOKKEN product.
This suite is a concept that we demoed for the head of digitization at a partner company in Finland. The goal of the demo was to raise awareness that we as a startup can provide this kind of service/software to the company.
Role: UX Design, Workshop Facilitation, UI Design, Prototyping
Team: 2 Project managers and myself
Country: Finland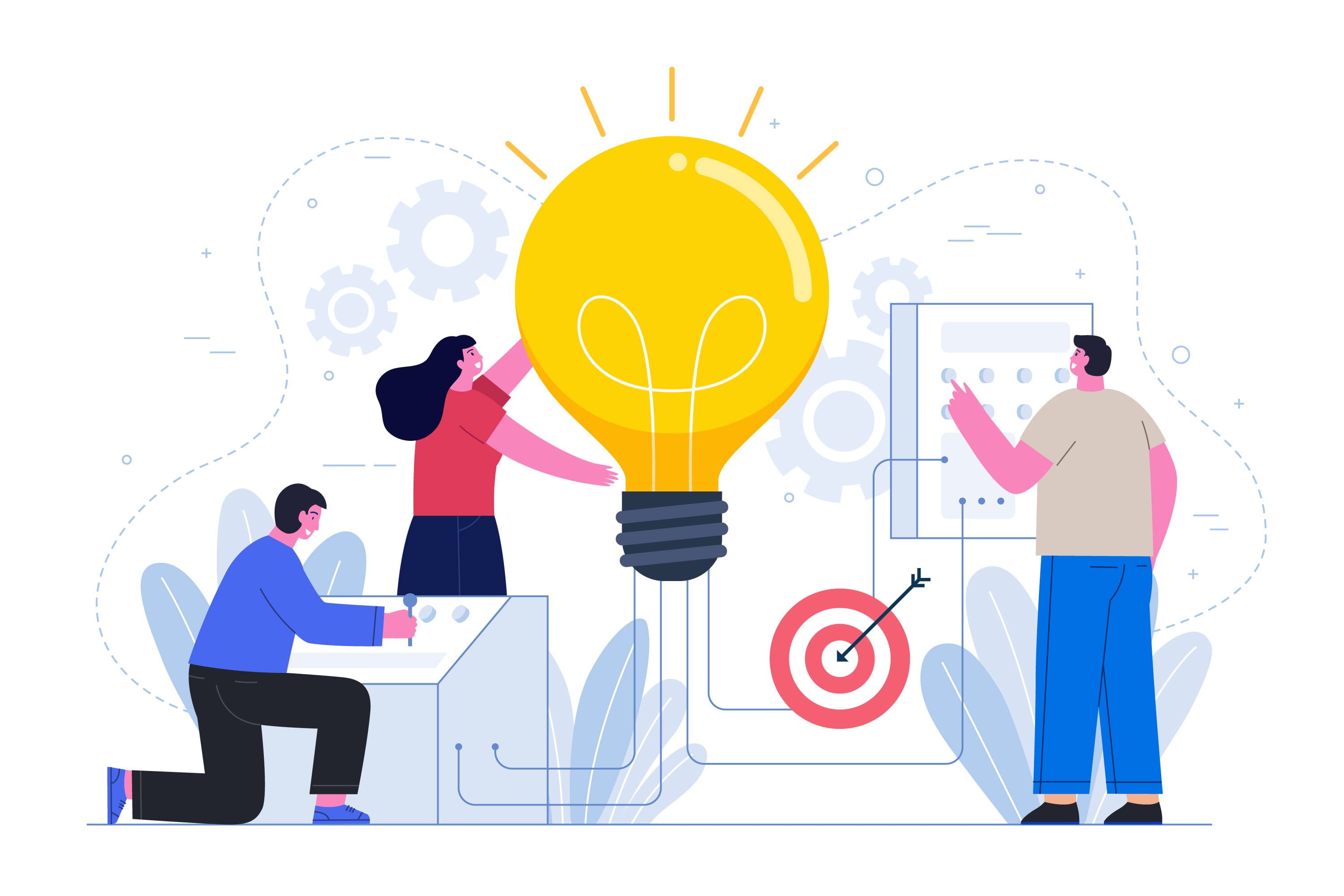 How Might We Succeed?
Success would mean we get called back for another meeting to further discuss the product details and capabilities. Succeeding in piquing the interest of the head of digitization was crucial.
How Might We Fail?
Failure would mean we don't get called back for another meeting to discuss further collaboration opportunities.
Demo Goal:
Raise awareness of the product and its capability to solve the business and user problem: Managing multiple building assets effeciently.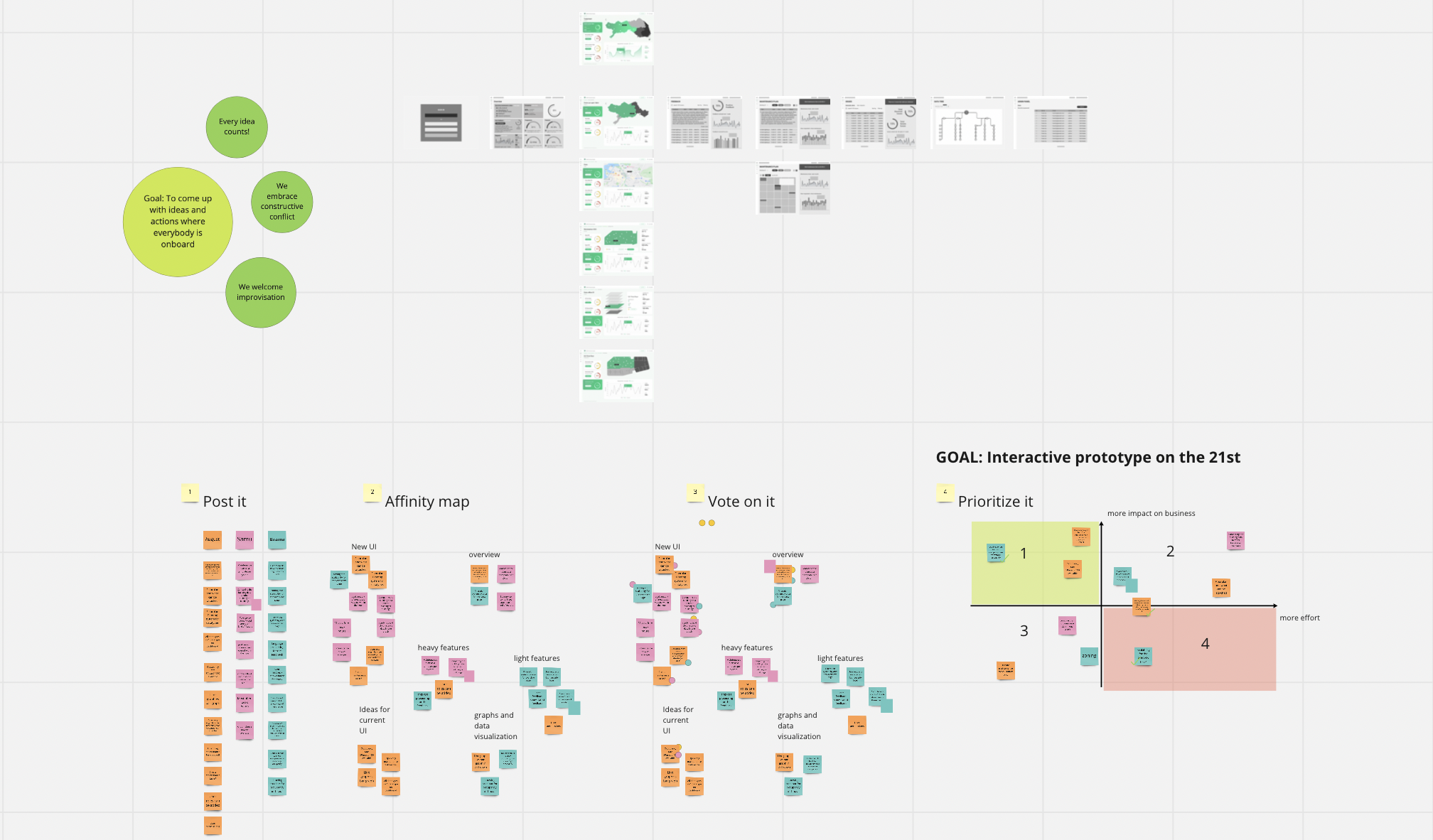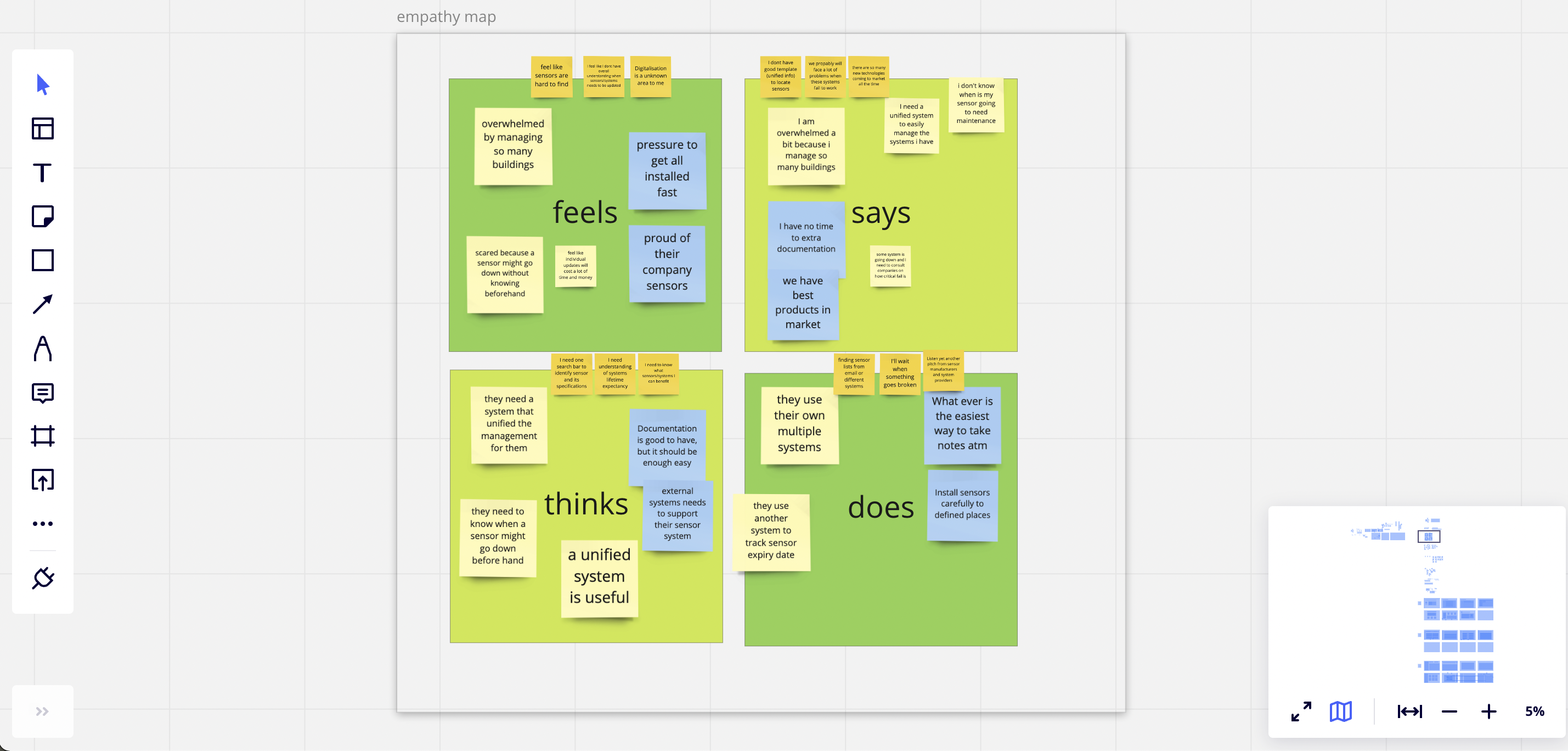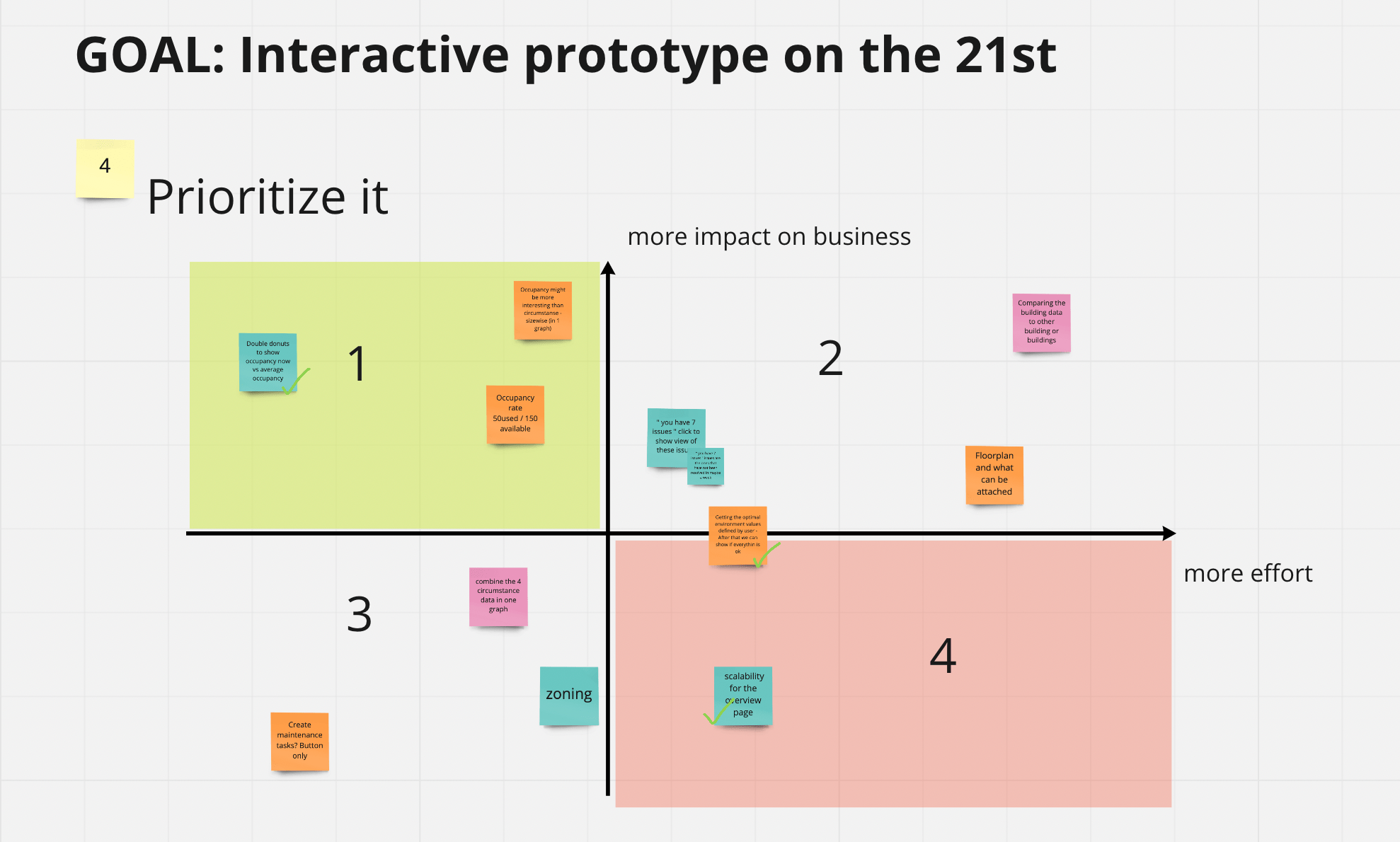 Priority Matrix
I used the impact effort matrix to prioritize the features and ideas that need to be available for our demo. We were short on time so prioritization was very important at that point.
Key questions:
What feature is most impactful to the business?

What feature will provide a visual wow effect in the demo?

What feature is fast to prototype, yet impactful to show?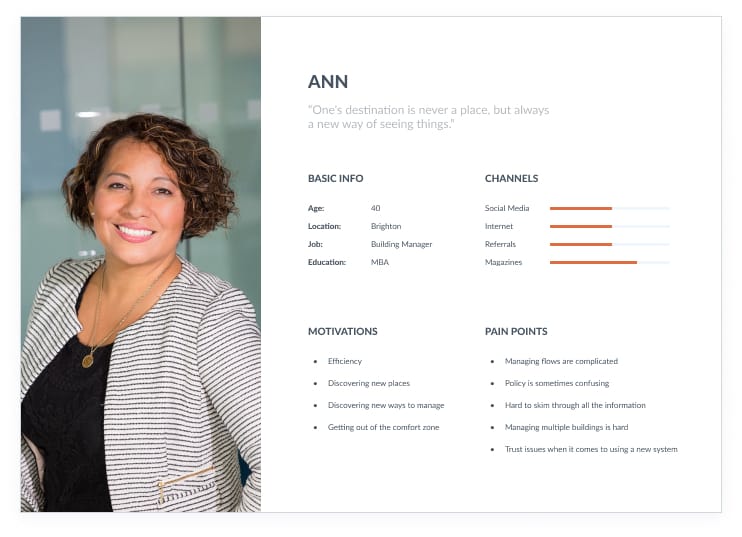 Persona
Based on the workshop, we set up our persona, Ann. Ann is the building manager who will be using our software.
Key motivation: To work efficiently. Ann manages a lot of buildings at once so she needs a dashboard solution to quickly get an overview of all buildings, as well as be able to solve a problem efficiently.
Key pain point: Managing a lot of buildings at once is very difficult and time-consuming.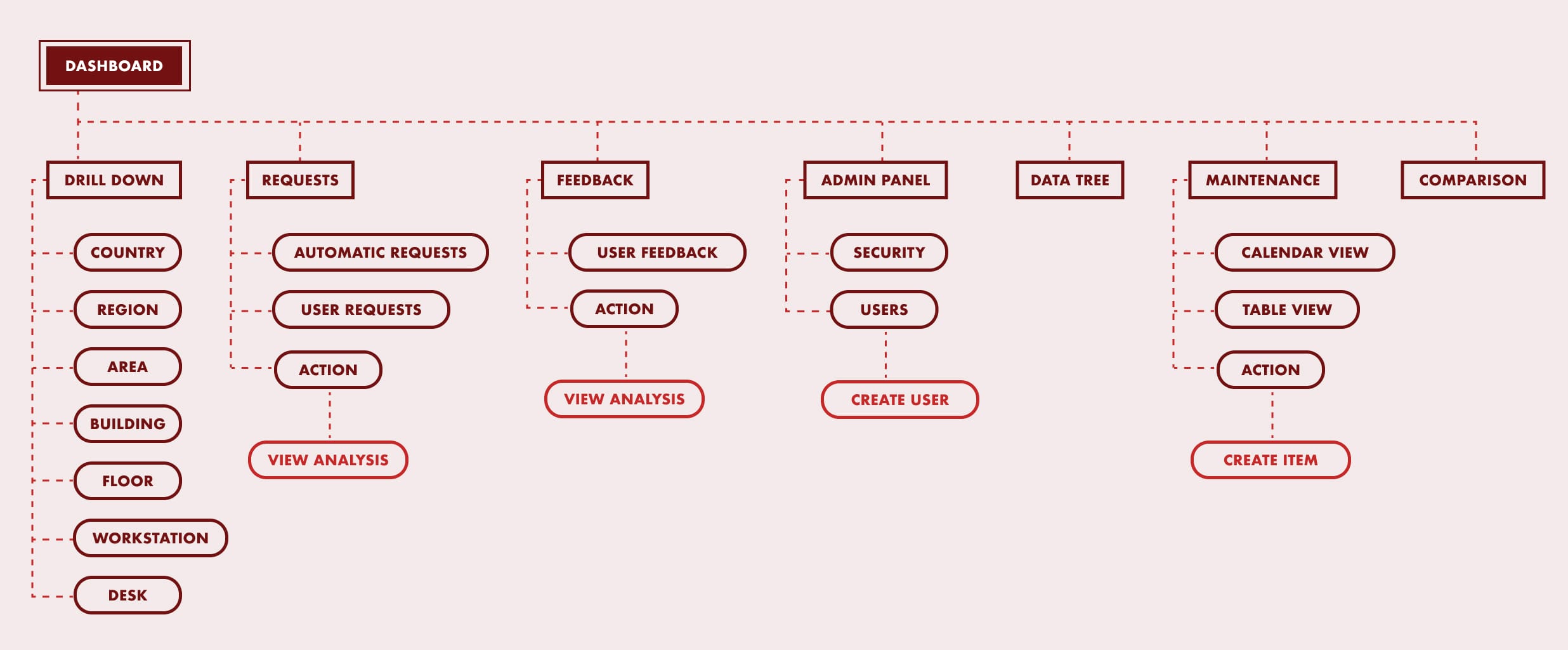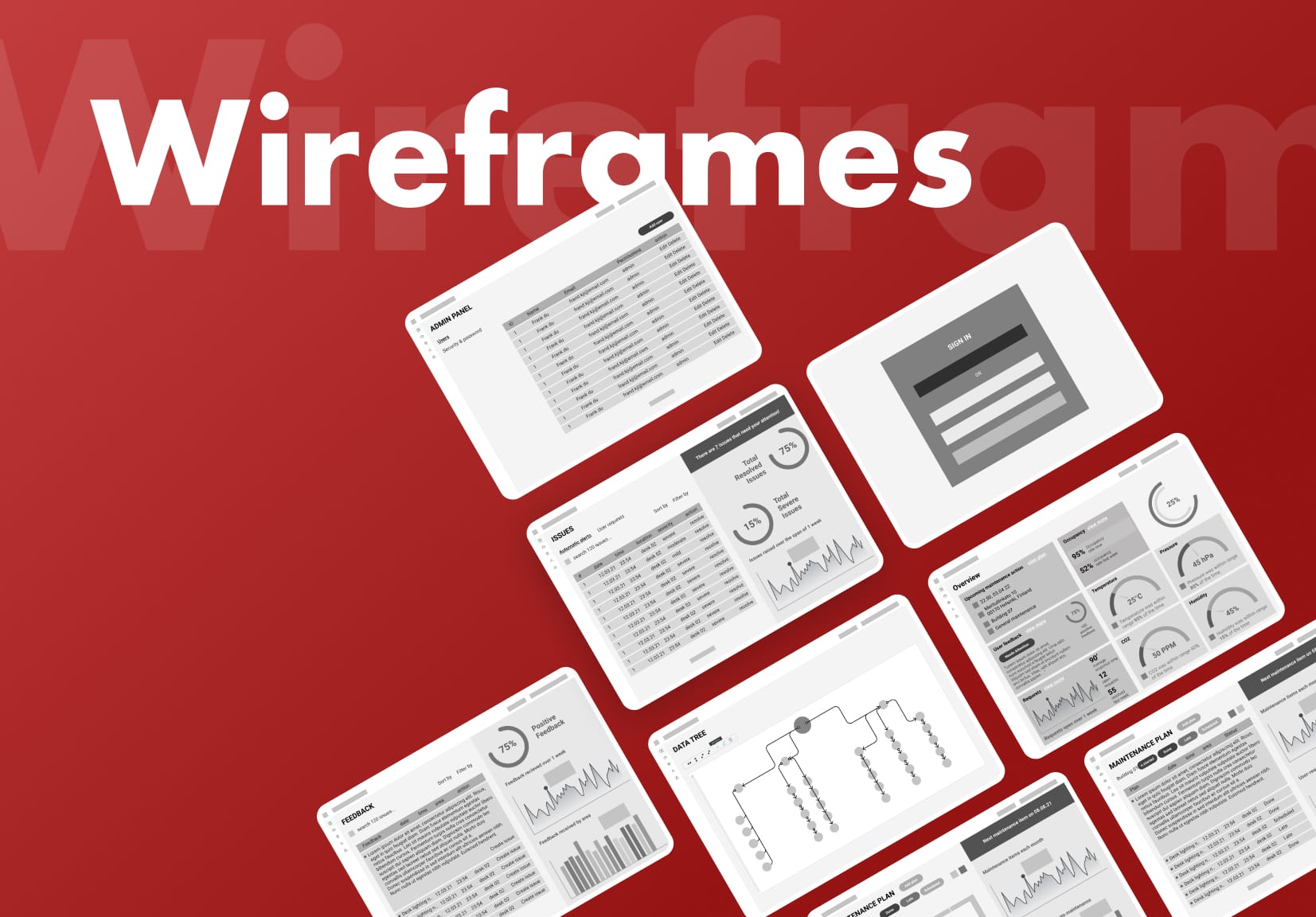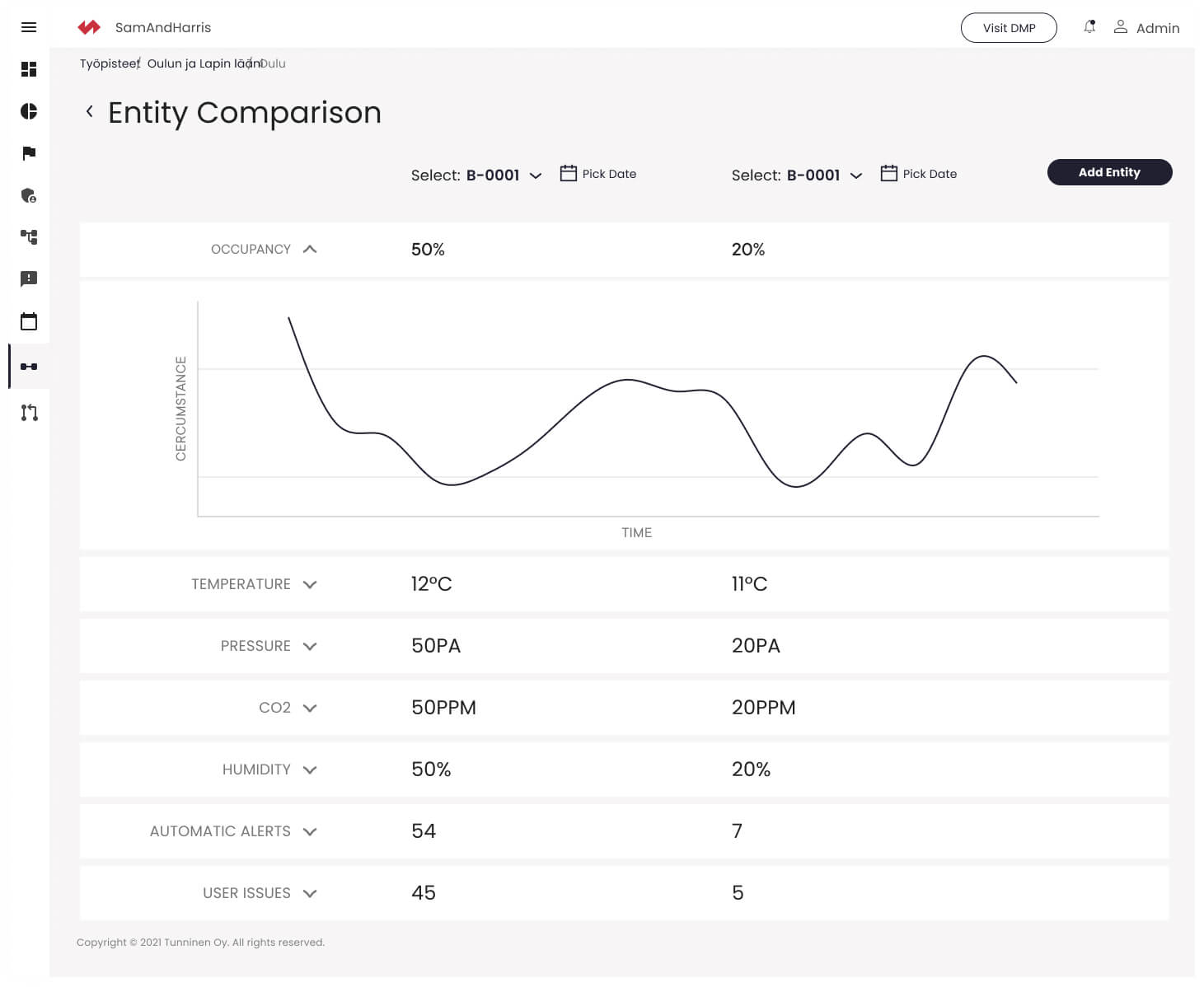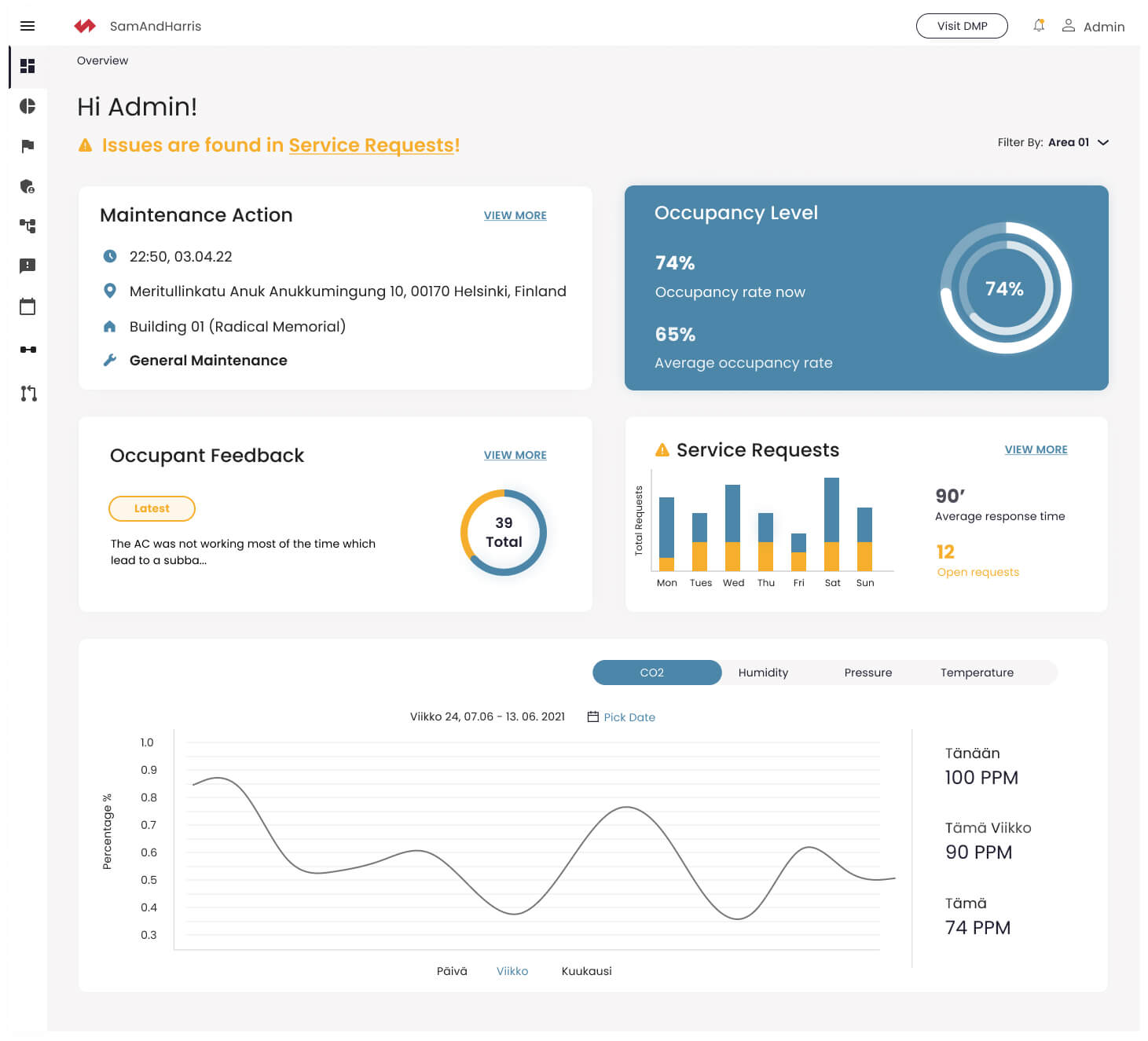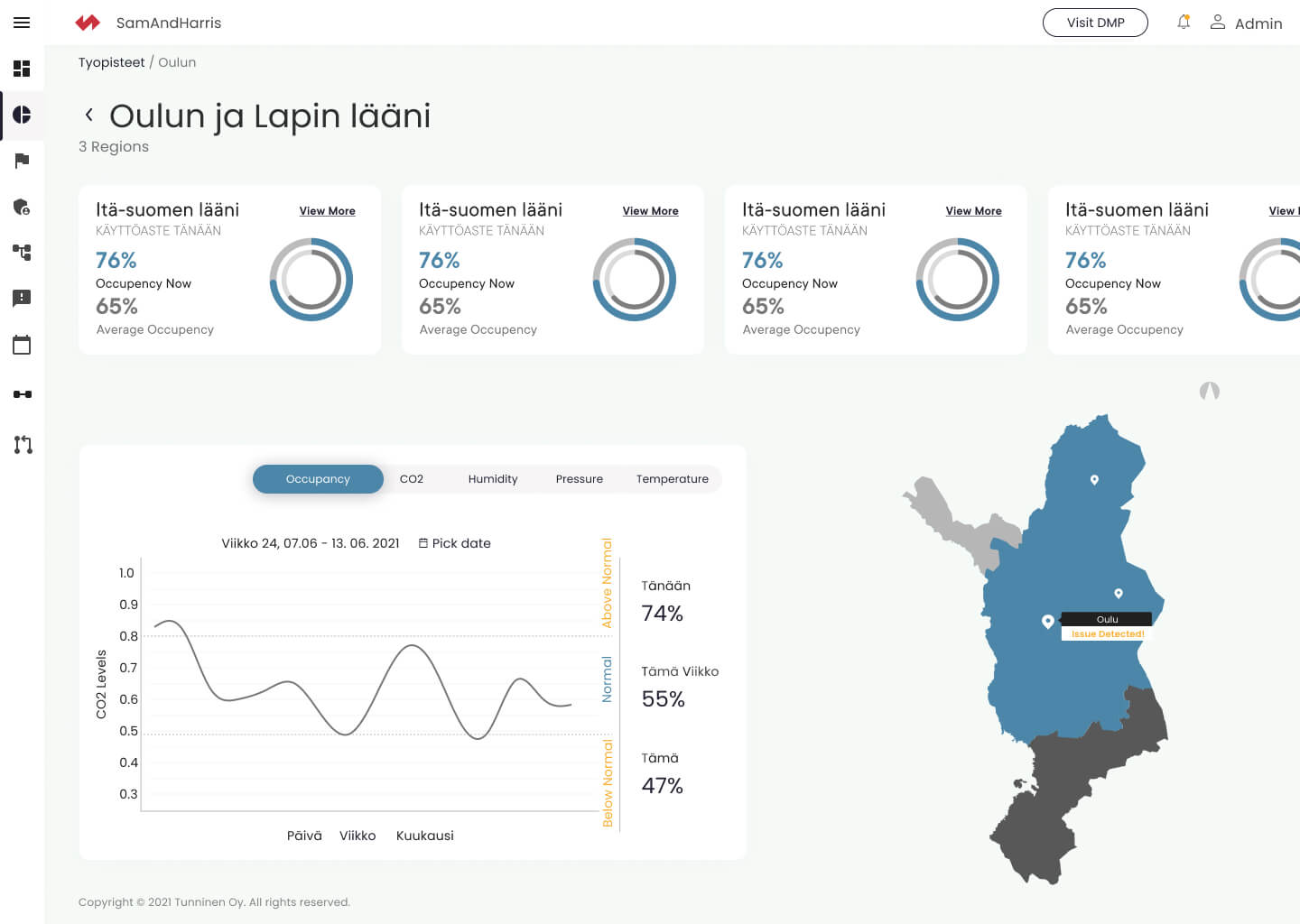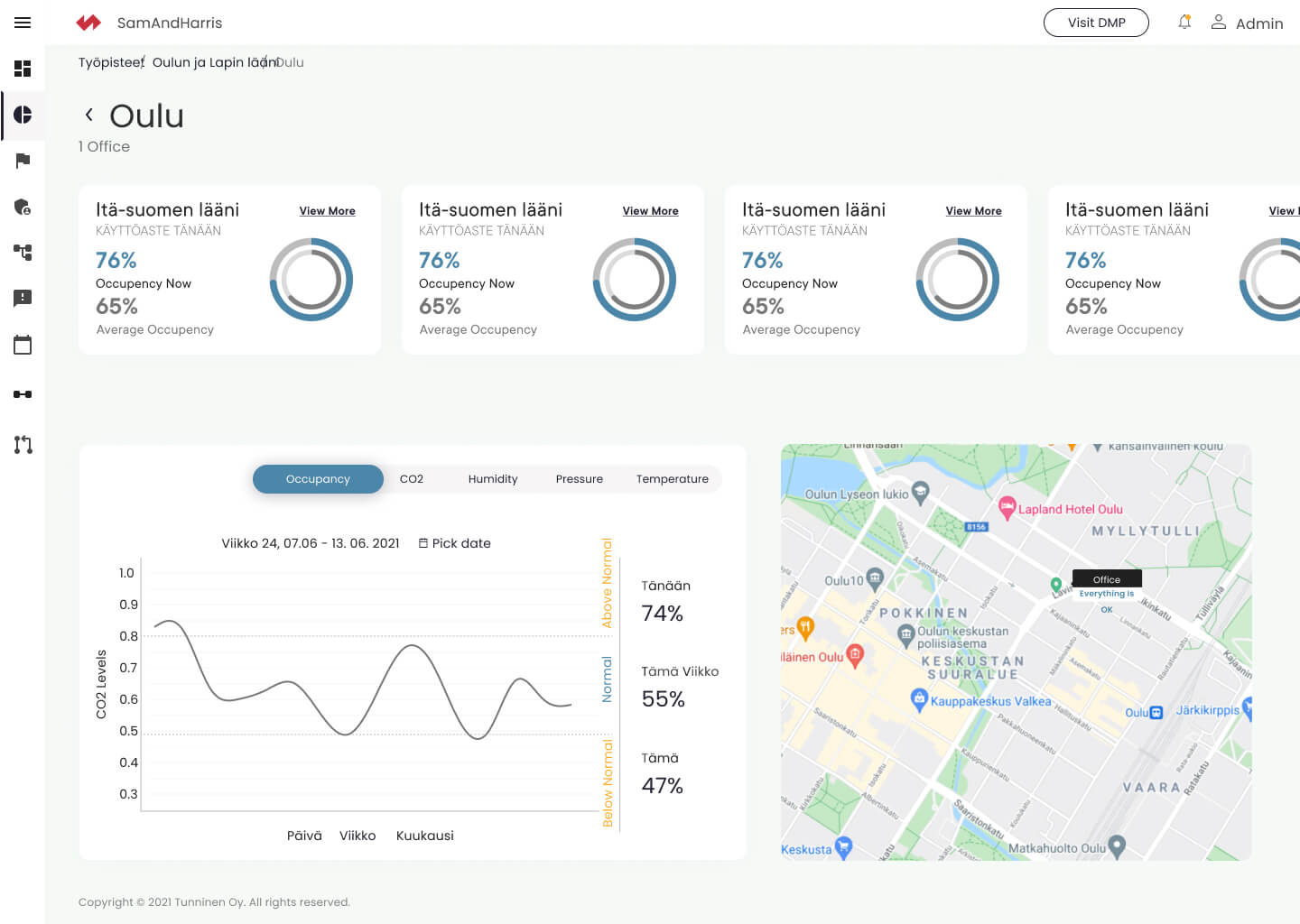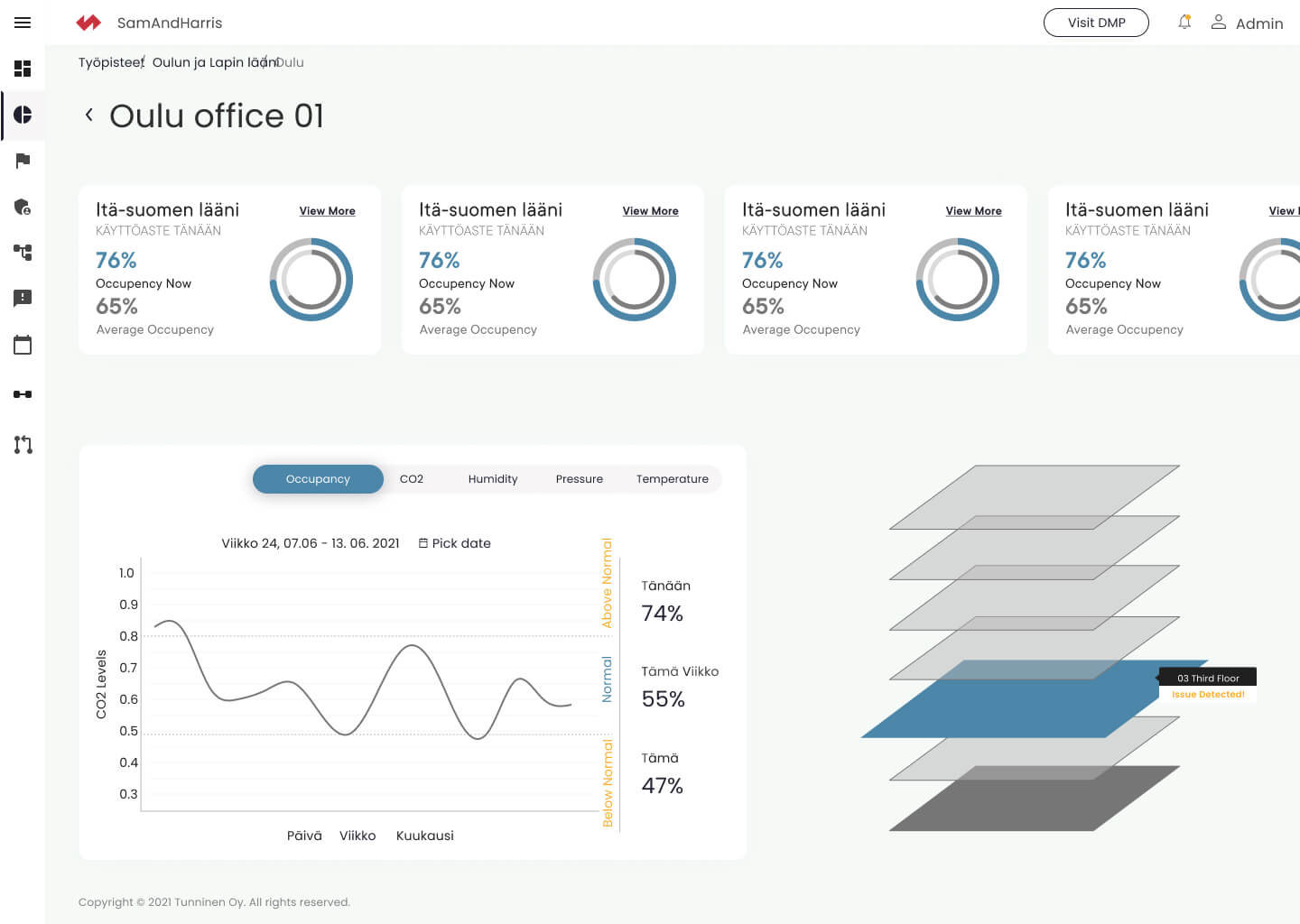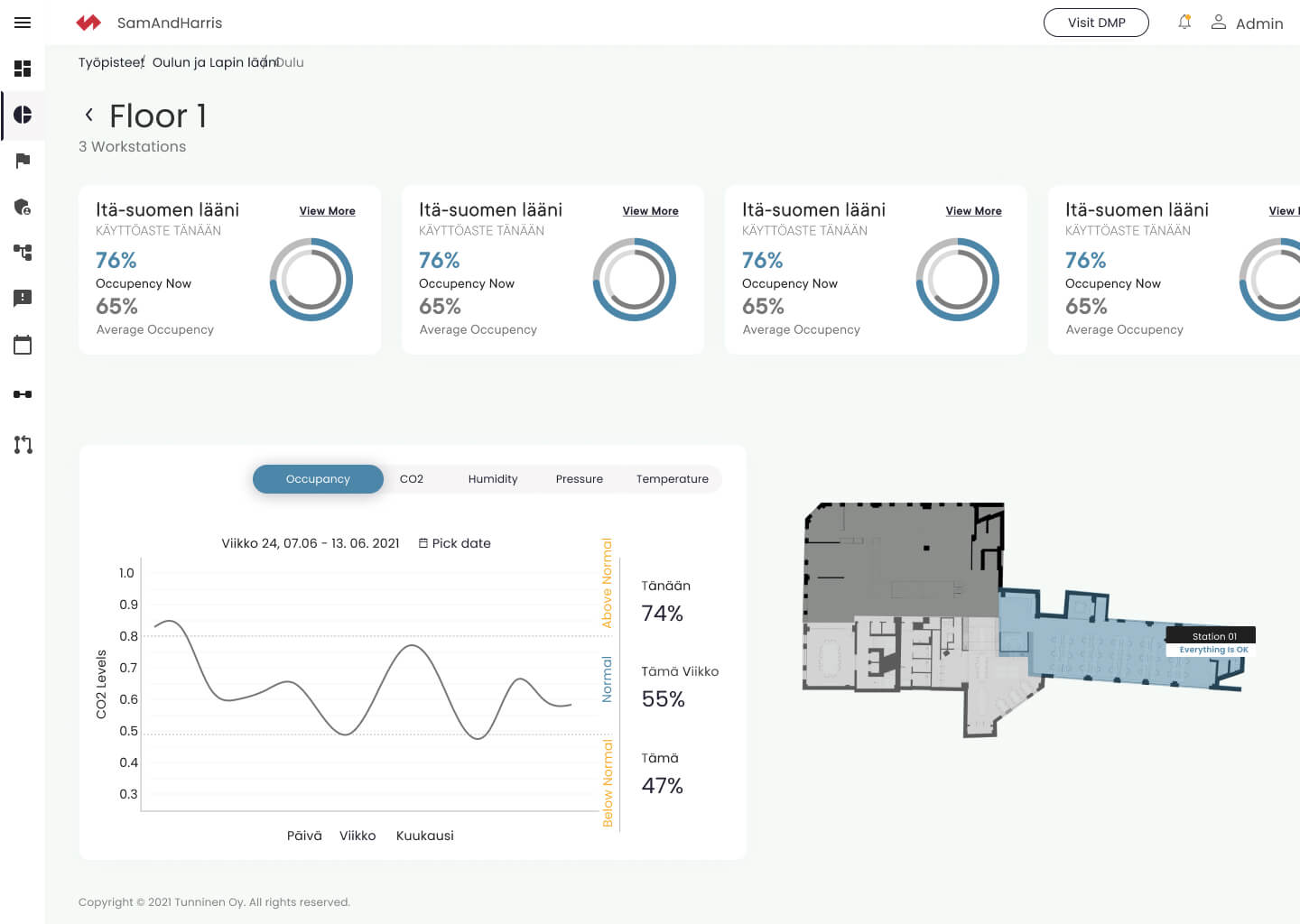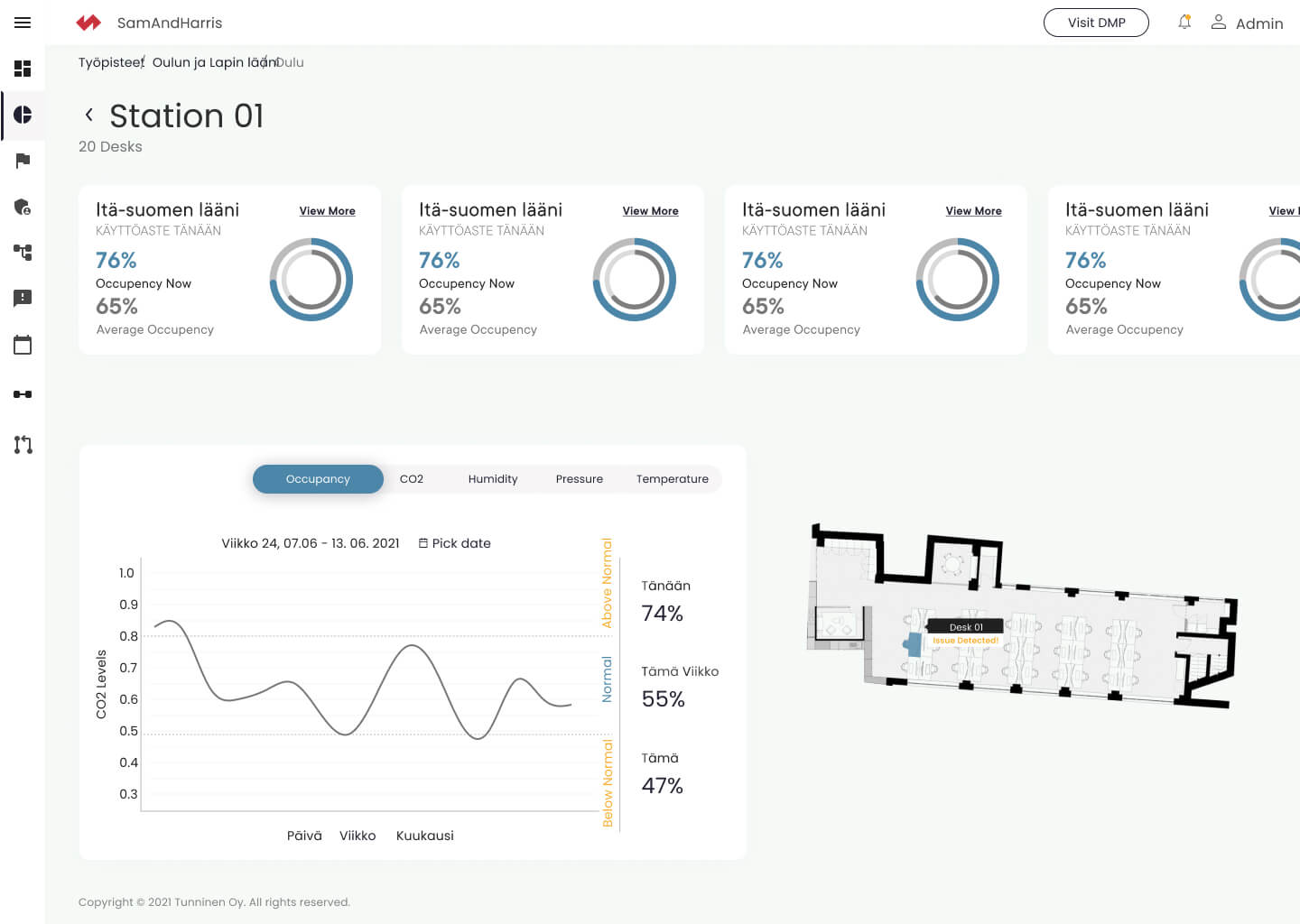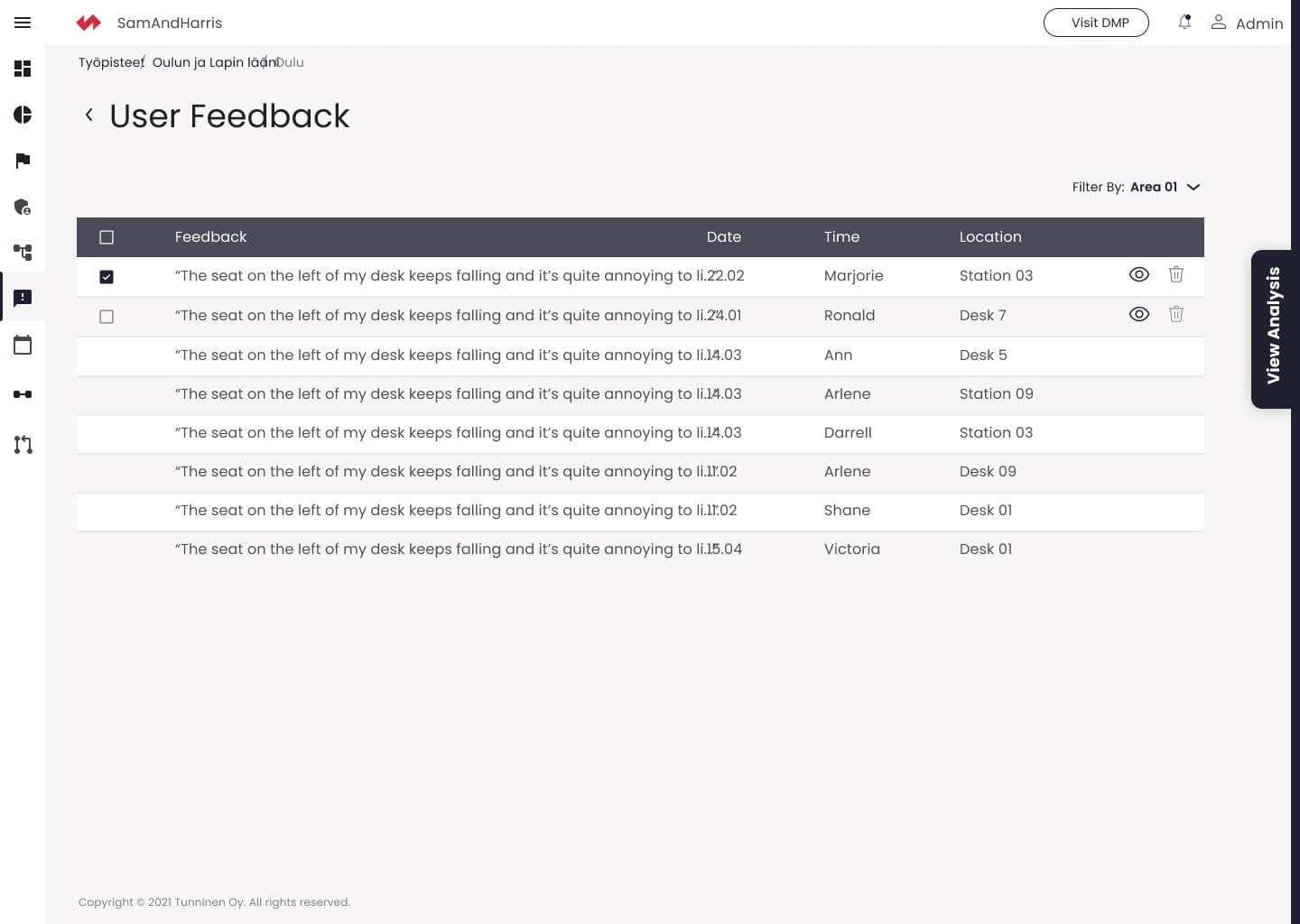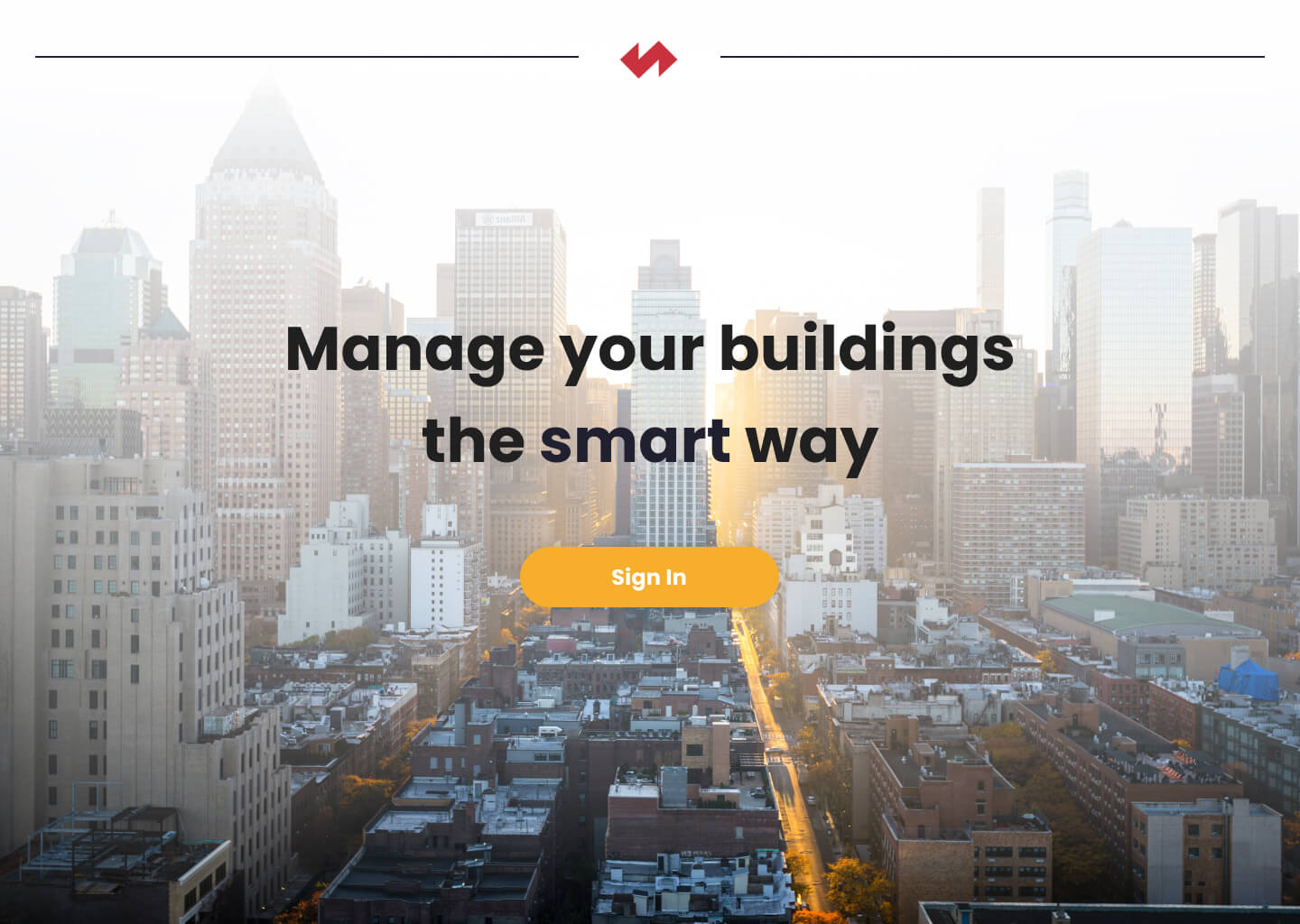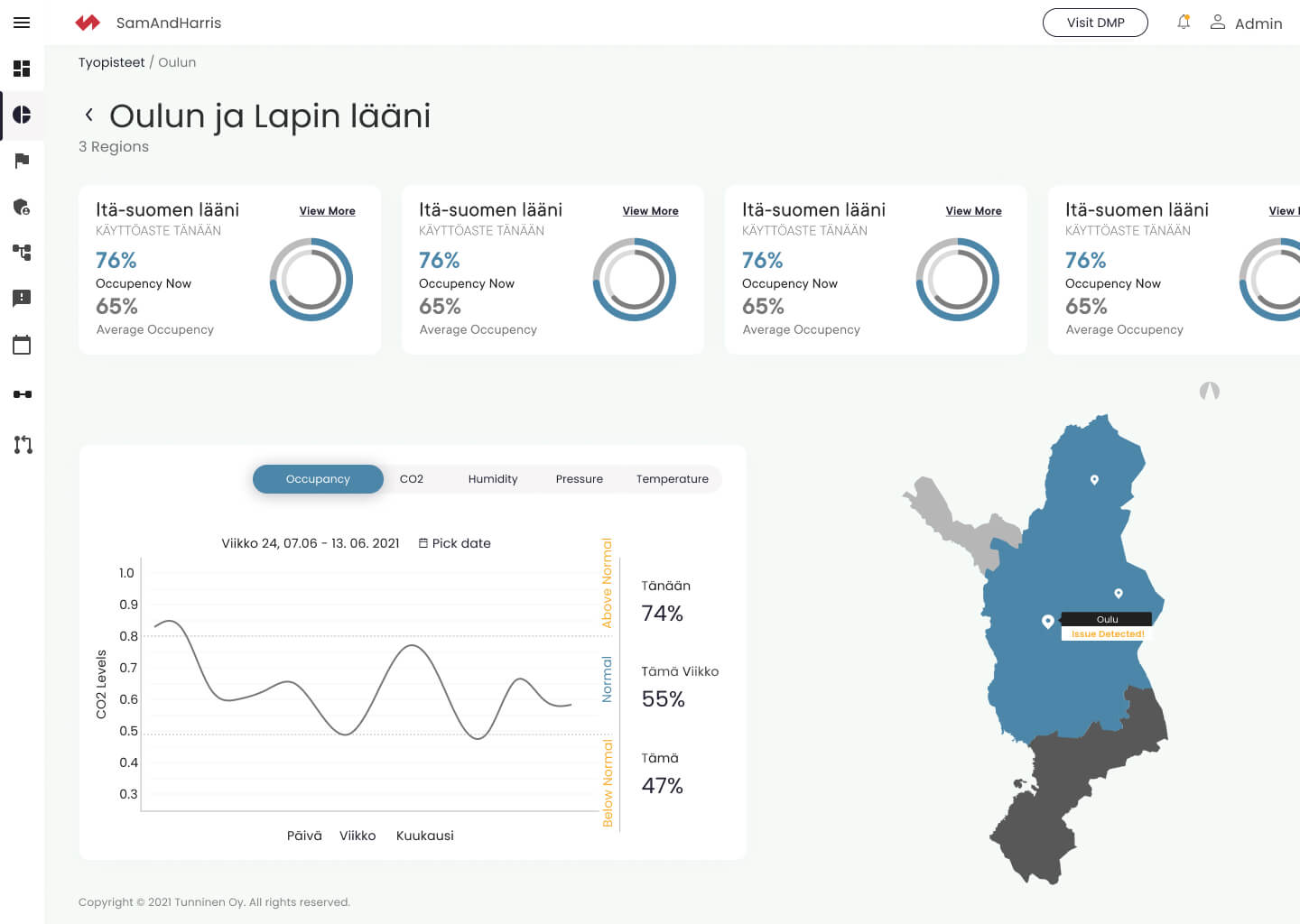 Crafting A Story
Demos Don't have to be boring!
We crafted a story for our demo to be interesting. One of the main issues with demos is that they tend to be long and consist of a feature dump. We wanted our demo to be far from that by presenting our features through our user's story.
The Story:
Ann, the building manager, logs into the dashboard to find out that issues are found. She quickly takes a glance at the dashboard and finds the issue, it's a user feedback. She accesses the feedback section and checks out the analysis modal. The analysis shows that there are 3 critical issues. Anna quickly filters the issues and finds out that the issues have not been resolved in over a week. She deals with the first issue by assigning it to Tero, the building contractor.
Did we succeed?
We did! The demo got great feedback and we were called for another meeting to discuss collaboration possibilities as well as present another demo that expands on the previous one. The next step would be to work on user flows and wireframes for features such as simple integrations and service request handling.